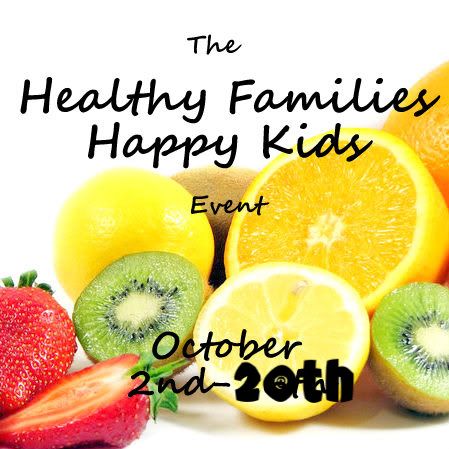 Starting October 2nd, I will be hosting the "Heathy Families Happy Kids" along with Two Monkeys & a Washtub and The Coupon Challenge! There will be tons of reviews and giveaways and posts and guest speakers all about ideas and products that help you keep your family healthy so your kids will be happy! Healthy families make happy kids! I have wonderful sponsors lined up with amazing giveaways especially for my amazing readers! You won't want to miss out! Here are some of my awesome sponsors!
So how about some extra entries?! You all know how much I love giving those out!
Grab the button now and post it on your sidebar before October 1st! You must leave it up through October 16th! Come back and leave a comment here with a link to your blog so I can verify and you'll get 10 extra entries into every giveaway here at
Chubby Cheeks Thinks
and over at
Two Monkeys & a Washtub
if you leave a comment on
her post too
! Dana from and at
The Coupon Challenge
will have her post up later this weekend and you also get the entries for commenting on her post!! I know you're excited!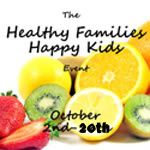 If you have a product that is eco-friendly, recycled, organic or natural, or fitness or meditation related that would keep families healthy and kids happy, please send me an email at chubbycheeksthinks[at]gmail[dot]com so I can add you to our awesome event! We are always open to doing a triple review/giveaway on all three of our blogs!